How can I integrate the tools using GoDaddy Site Builder?
To integrate the tools on your website, the Code Builder page of your account will provide you with snippets of HTML code to be inserted into the HTML code of your web pages.
How to insert a website tool into your web page using GoDaddy Site Builder
1. Sign into your GoDaddy Online Account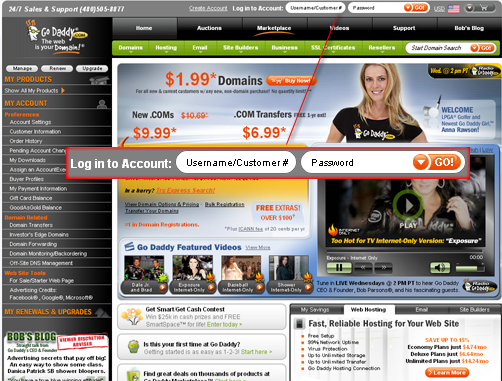 2. Click on Website Tonight on the left menu.
3. Click Launch next to the domain name you are editing.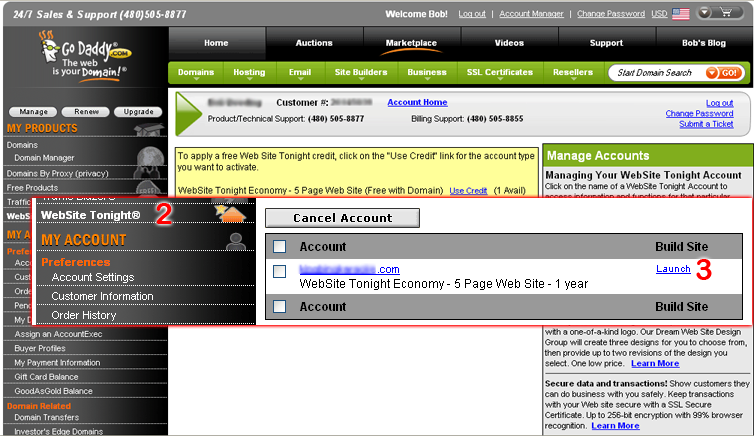 4. Click the "HTML" tab.

5. Insert the snippet of HTML code we provided you, into the box represented in the image above as Step 5.
Please feel free to
contact us
for further explanation, clarification, or assistance.